At SPEED Global Services, we are very passionate about staying safe on the road and making sure that drivers are always following rules and regulations. Thankfully we have reached a point with modern trucks that staying safe on the road has never been easier as long as drivers follow all rules and regulations. Of course, there is always room for improvement, and members of The American Trucking Associations have been aiming to make trucks even safer than they already are. In order to do this, they are lobbying the government to sign a new law that would require speed-limiters to be placed on all big rigs.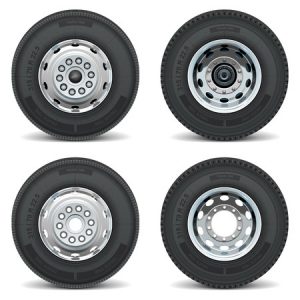 Why exactly is this an issue right now? One of the factors may be a story last month that was published by The Associated Press. The story examined the average tires of trucks on the road, and determined that they weren't fit for going more than 75 mph. On the other hand, more than 10 states in the country have areas where the speed limit is 75 mph or more.
Placing speed-limiters on big rigs would prevent vehicles from reaching these top speeds, but it would also make transportation times longer in states that have higher speed limits. It's too early to tell whether or not anything will come from these recent lobbying efforts, and it's clear that there will be plenty of pros and cons to discuss.
What do you think about this issue? Should speed-limiters be placed on big rigs? Or should another route be taken to ensure trucks and other drivers on the road are as safe as possible? Let us know in the comments below or feel free to contact us via email or telephone, and remember to keep checking back with us for more news about the industry!
Stay safe!
Source: http://www.wilx.com/home/headlines/Trucking-Industry-Pushing-Government-to-Require-Speed-Limiters-300740681.html